We are often asked by our brides to come up with creative ideas to enhance décor. One of the first things we recommend is for them to pay careful attention to their selection of linen. While polycotton linens are the standard linens offered by venues, we recommend something more elegant.
Lamour – A glamorous linen that looks very rich on the table, it has a high shine value and reflects light very well.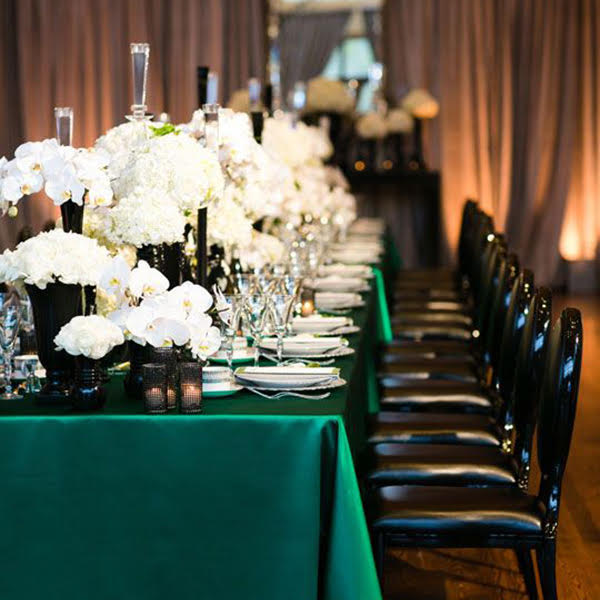 Sequins—This is a gorgeous linen to add sparkle and brilliance to your tables and of course a lot of PIZZAZZ!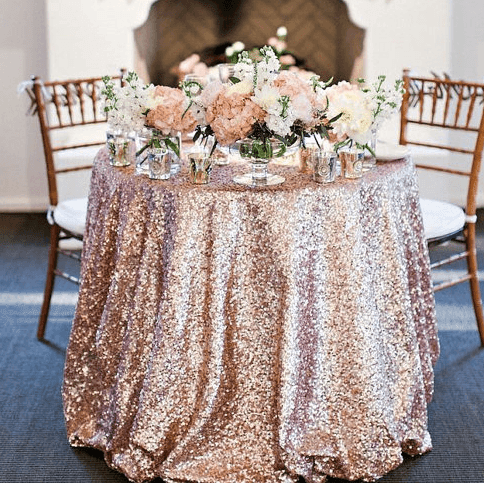 Regal Stripe Sheer —This linen consists of an alternating pattern of solid and sheer fabric.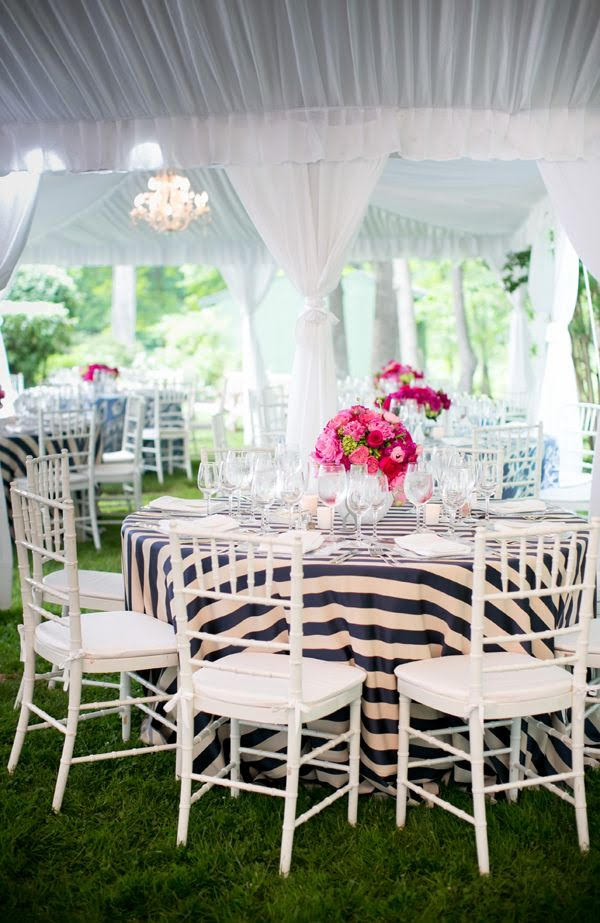 Crushed Shimmer—This linen has a high shine quality but unlike the smooth Lamour, it is a crushed linen that gives your table a dark and light look.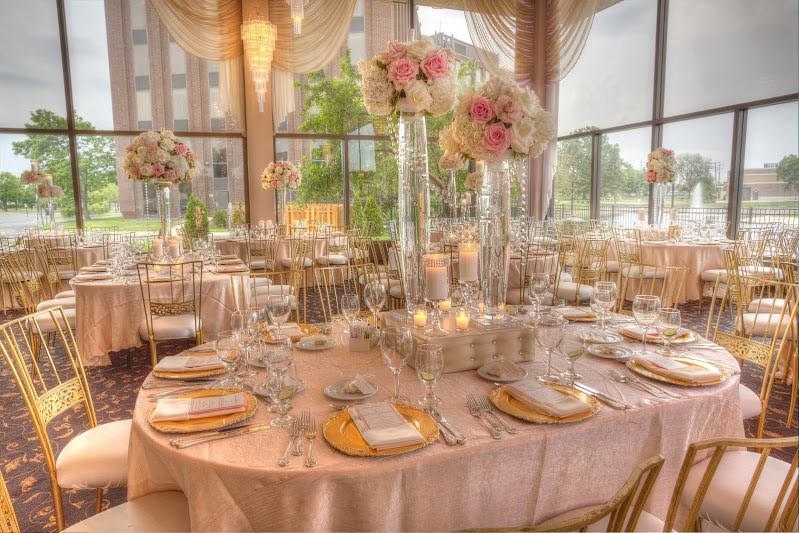 Pintuck—This is one of our personal favorites. This linen is stunning as it reflects light but also adds a lot of texture.