Personalization and price are two factors a wedding is planned around. Little details can make the event memorable but expensive. In our recent wedding in Richmond, Virginia we found some great ways to personalize the details without breaking the bank!
For Nishma's centerpieces we cut 50 oranges, submerged them in water and floated a candle on top.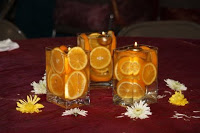 It looked great and was very inexpensive.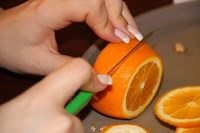 Nishma also personalized her dandiya sticks by attaching ribbons with their names on them.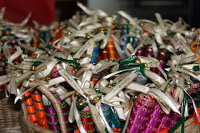 All the kids looked adorable at the garba, and they had so much fun joining in the raas with everyone.