Engagement parties are the perfect chance to have loads of fun with friends and family in celebration of your love, and a fantastic party all starts with a good theme. We LOVE when a couple wants to go the more unique route. Although we encourage them to use their imagination and let us know what they can dream up, we also like to provide some guidance. Here is a list of some out of the box engagement party ideas that we adore.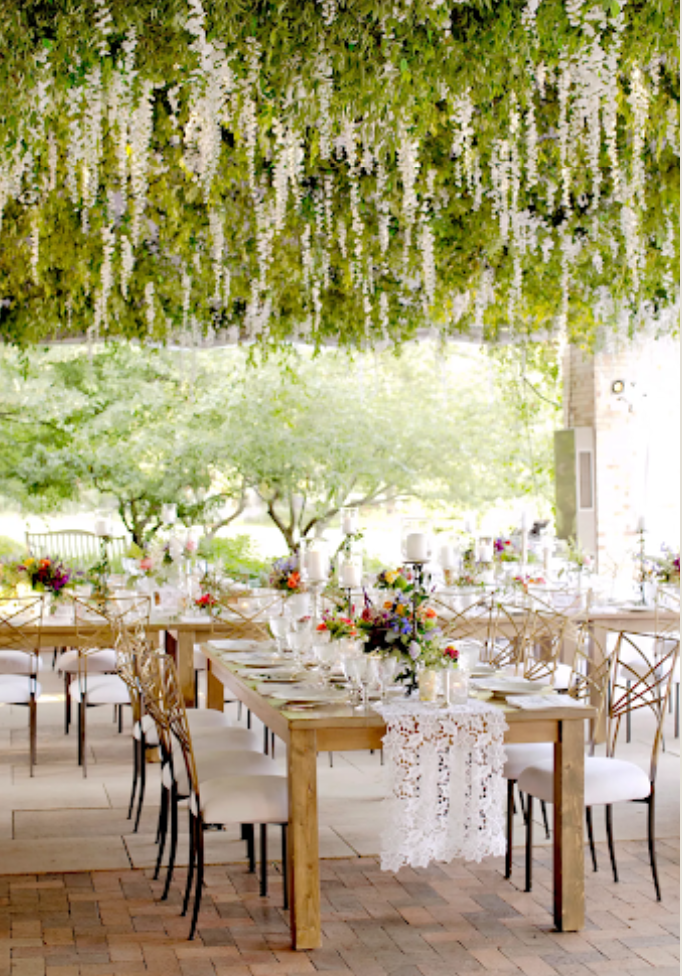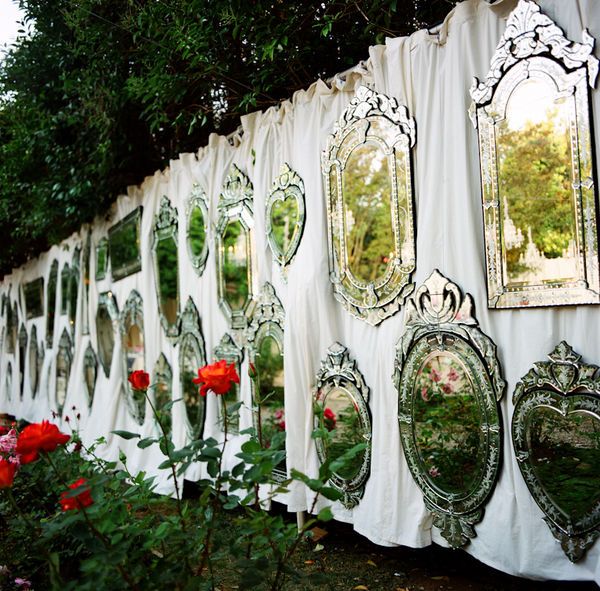 Whimsical Garden Party/Alice in Wonderland
Decorate your space with overflowing greenery and lots of quirky antiques like mirrors and chandeliers.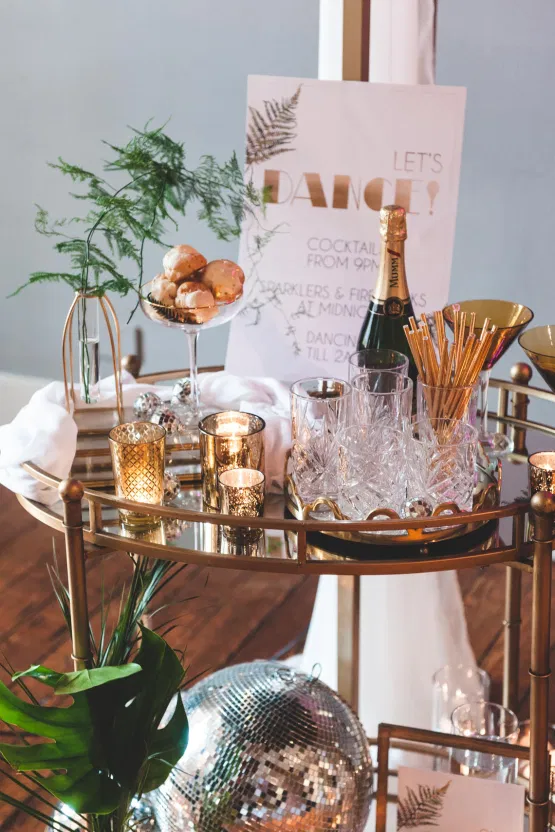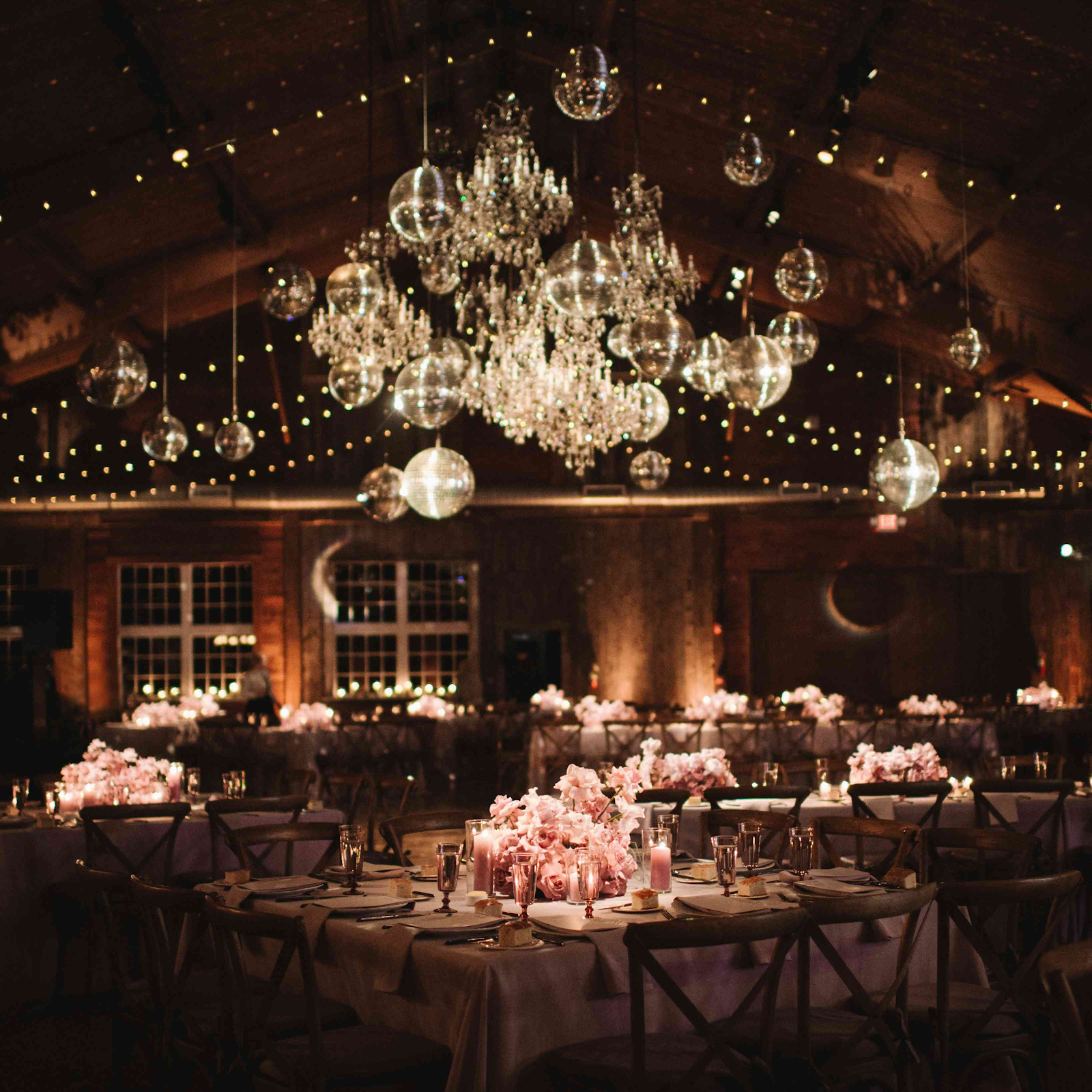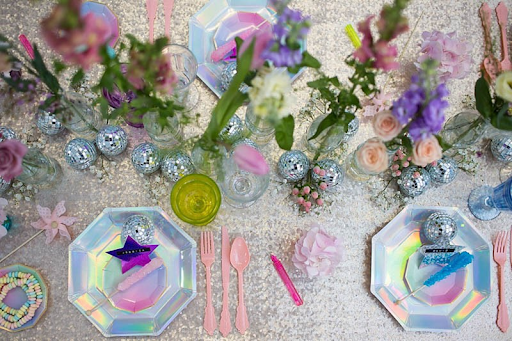 Disco/Bling
Hang disco ball chandeliers and tie the sparkle of your engagement ring into your theme. There are lots of different variations you can explore such as retro disco, modern disco, ect.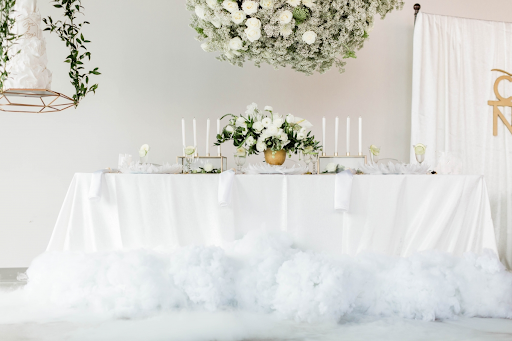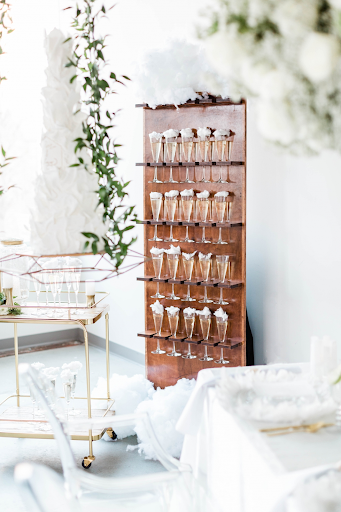 On Cloud Nine
Explore ways to imitate clouds and create a dreamy engagement party atmosphere. You could make it a "white out" party and ask guests to attend wearing all white.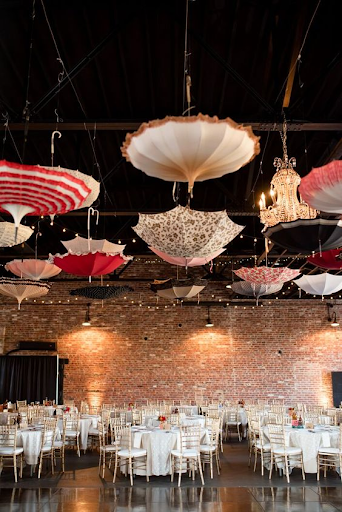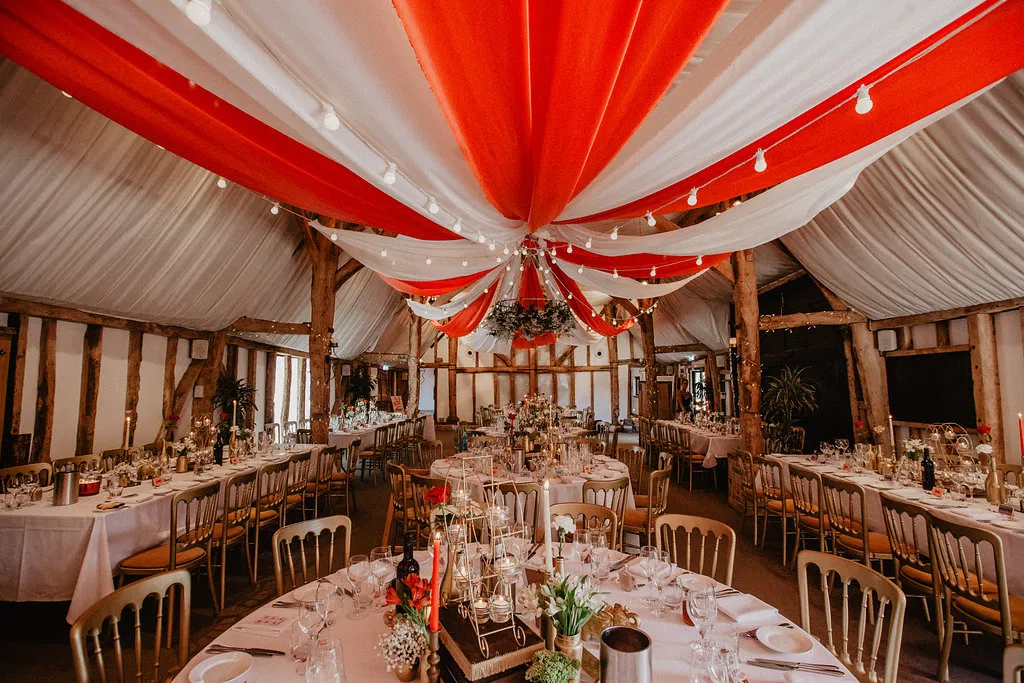 Carnival/Circus
Choose a red and white color scheme with draped curtains or umbrellas. Lots of lively elements (games, entertainment, ect.) can be brought in throughout the night that fit the carnival theme.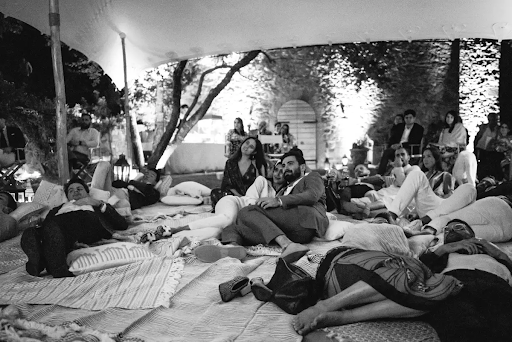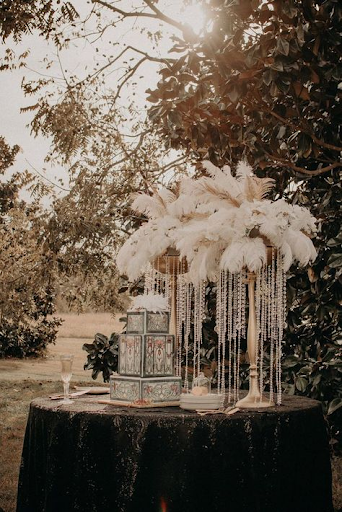 Screen Your Love Story 
Plan an "Old Hollywood" themed dinner party and end the night in a more laid back environment. Get a projector and screen something nostalgic- a montage of your favorite memories together, your favorite movie, ect.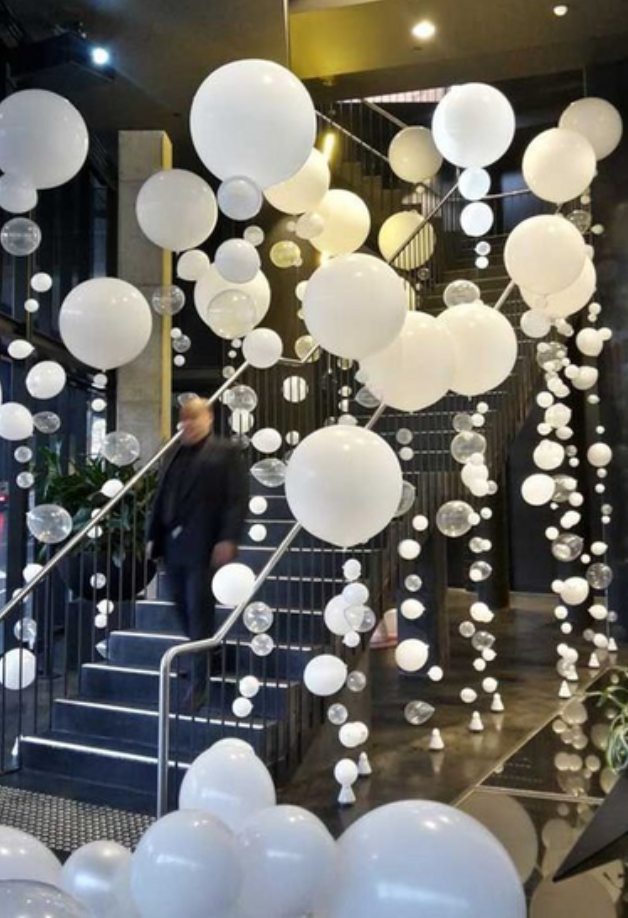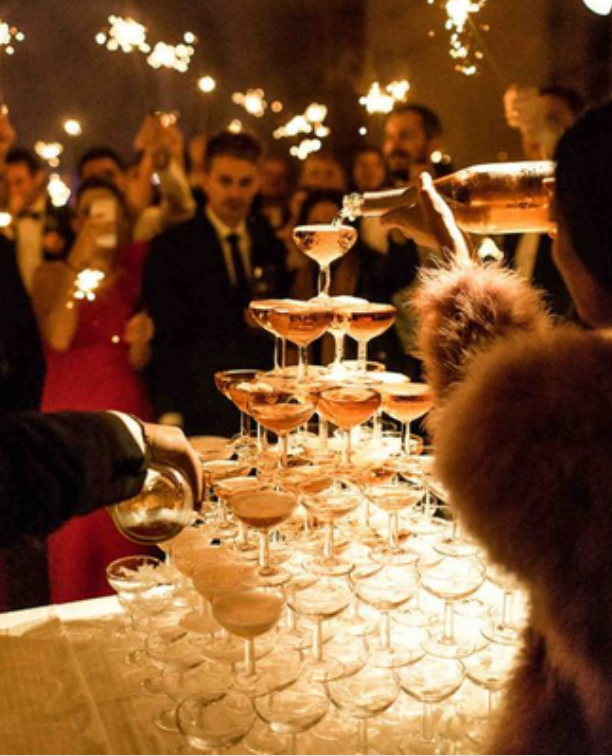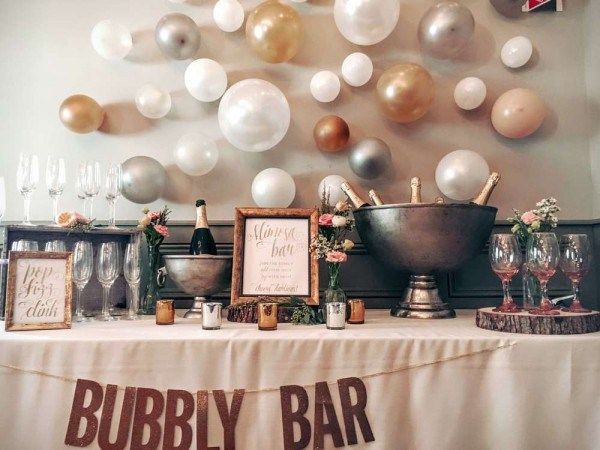 Evening of Bubbles
Use "bubble" or spherical lighting and create a champagne tower! Make sure to give out bubble tubes and have everyone blow bubbles all at once for a picture perfect moment.