A BEGINNER'S GUIDE ON HOW TO WRITE YOUR WEDDING WEBSITE
You're getting married.  On top of the cake tasting and floral arrangements, you're now expected to make a wedding website for your guests.  You may be panicking and thinking, 'How do I even start a wedding website?  What is that?  What do I have to put on it?'.  Fear not – this is the beginner's guide on how to write your wedding website, whether it's domestic or international.
What is a wedding website?
A wedding website is a private website dedicated to your special day.  It helps your guests navigate the itinerary, expectations, and your journey as a couple
What do I put on my wedding website?
For all wedding websites, regardless of whether it's domestic or international, there should be basic things like:
1. Who's getting married?
2. When are you getting married?  How long are the wedding celebrations for?
3. Where are you getting married?  Which locations are involved (e.g. hotel, venue, restaurants)?  How do you get there if it's a remote location?  Do we have to book rooms?
4. The RSVP date
5. Schedule
    a. Time, location, dress code, whether it's adult-only, and a brief description of each event
    b. How will transportation between different events?
6. Guest Expectations
    a. What is the dress code?
    b. Health and safety for COVID – proof of vaccination?  Masks?  i
    c. Is it a no-device ceremony?  What hashtag should people use to link the wedding?
    d. What's the alcohol situation?  Is it an open tab or a cash-only bar?
    e. Will there be childcare if there are adult-only events?
7. Gift Registry
    a. Are people expected to bring gifts to the wedding or ship them to your address?  Do they need to bring gifts at all?
8. How the two of you met
9. Close family and important people like the bridesmaids and groomsmen – their picture, name, and how they are related to the couple
10. Pictures!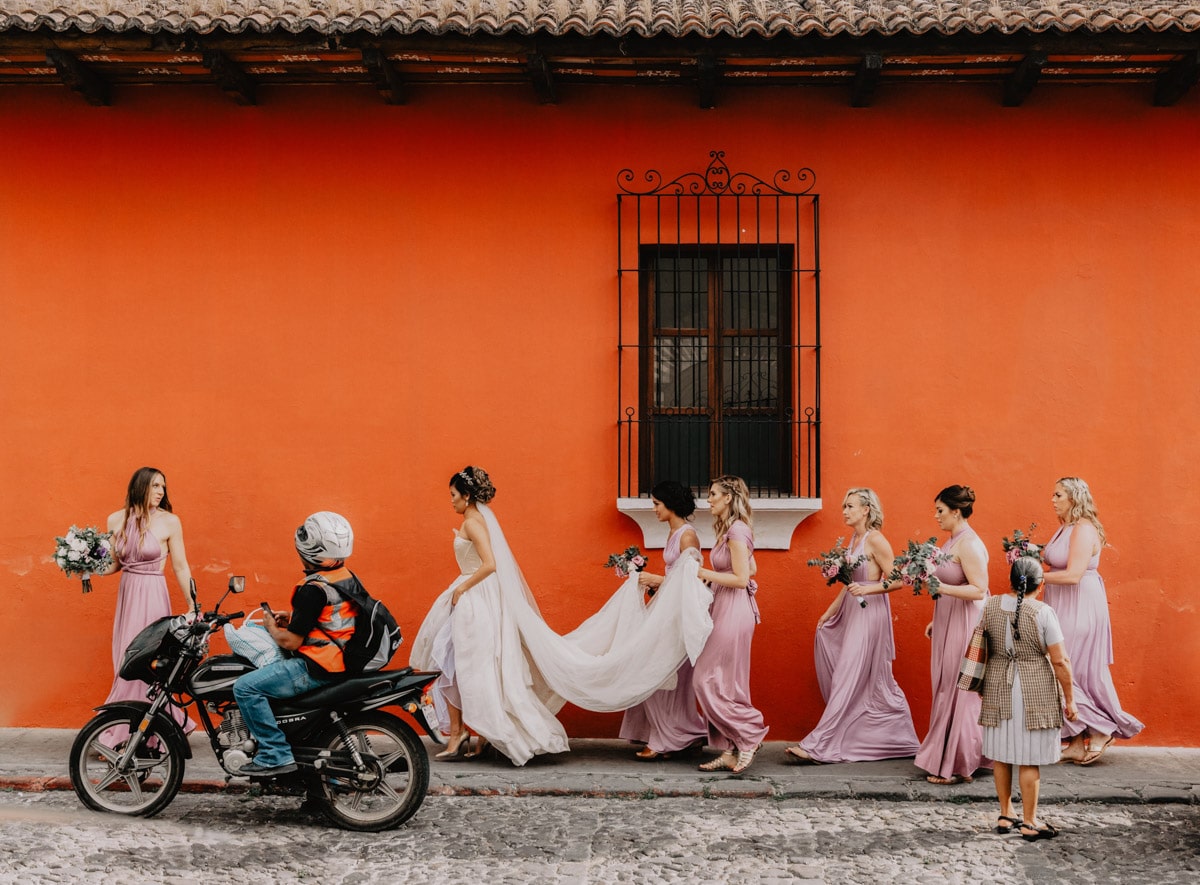 What if my wedding is international?
Be sure to include topics below for an air-tight plan!
1. Transportation and Lodgings
    a. How do guests book?  Is there a hotel block*?
    b. How do guests get from the airport to the hotel?  Will there be a shuttle?
    c. How long should guests book their stay for?
    d. What to do around the city
2. Important things to pack/know before the flight
    a. For example, adapters, passport, foreign cash, data plans, flight itinerary and getting to the lodging from the airport.
3. Weather and how to dress according to the dress code if it's extremely hot or cold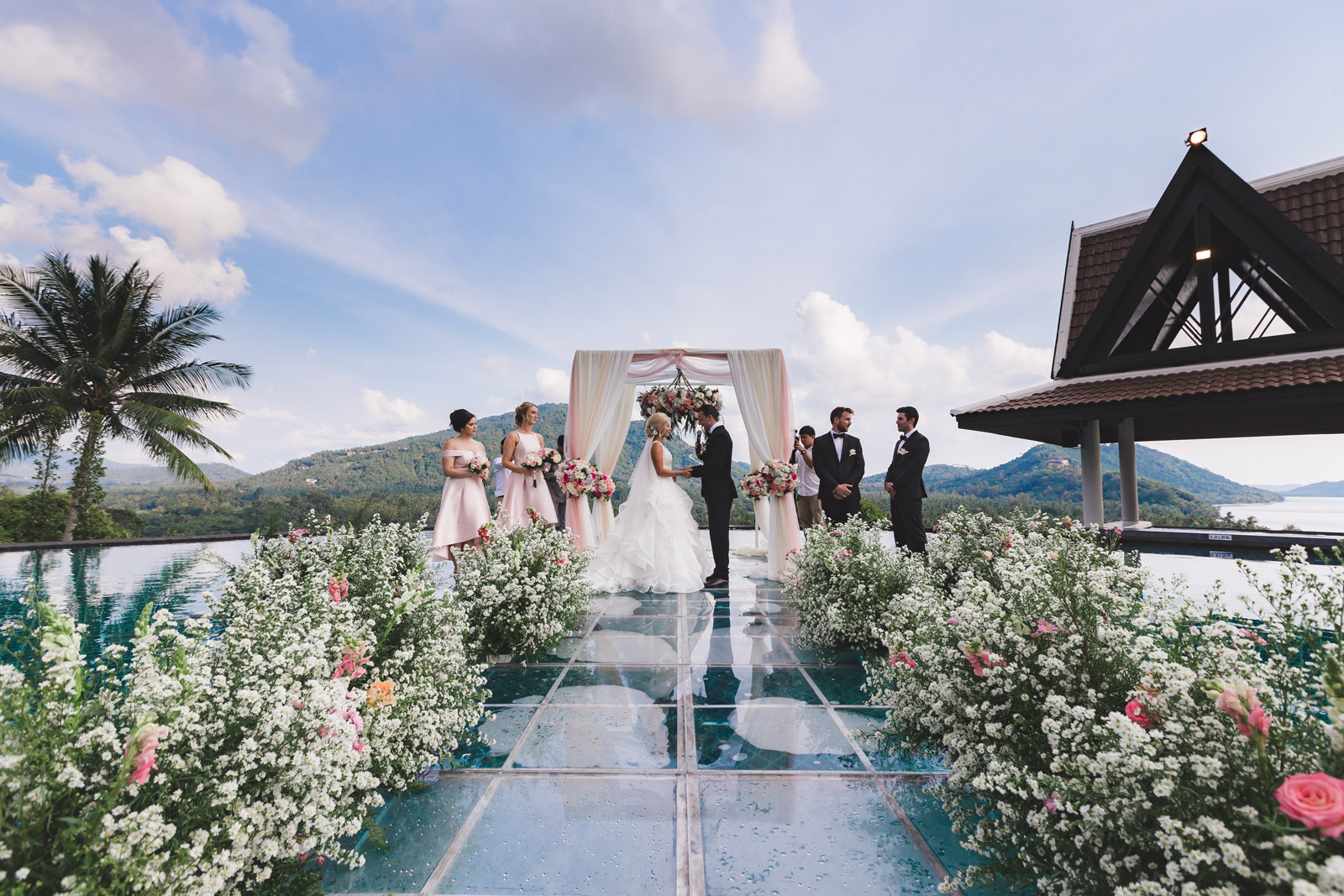 What is the hotel lingo for my guests who aren't familiar with traveling?
We know that traveling can be overwhelming for many people, especially for those who don't travel often.  Here is a list of common words associated with traveling that might confuse your guests (or you!).
Hotel Blocks: wedding parties can typically block out a certain area in the hotel so the guests can stay in close proximity to each other.  These group rates are typically lower than standard rates because there are so many rooms grouped in the block.
Amenities: hotel features
Complimentary: free
Banquet/Meeting Room: large room for big events like weddings
Concierge: helps guests call for travel and tours.  Like the reception.
Check In / Check Out: guests check-in to get the room key and must check out by a certain time in the morning in order to allow the hotel to clean their room.
Invoice: guests' total charges after check out
Deposit: normally to 'save' a booking and is paid prior to the stay