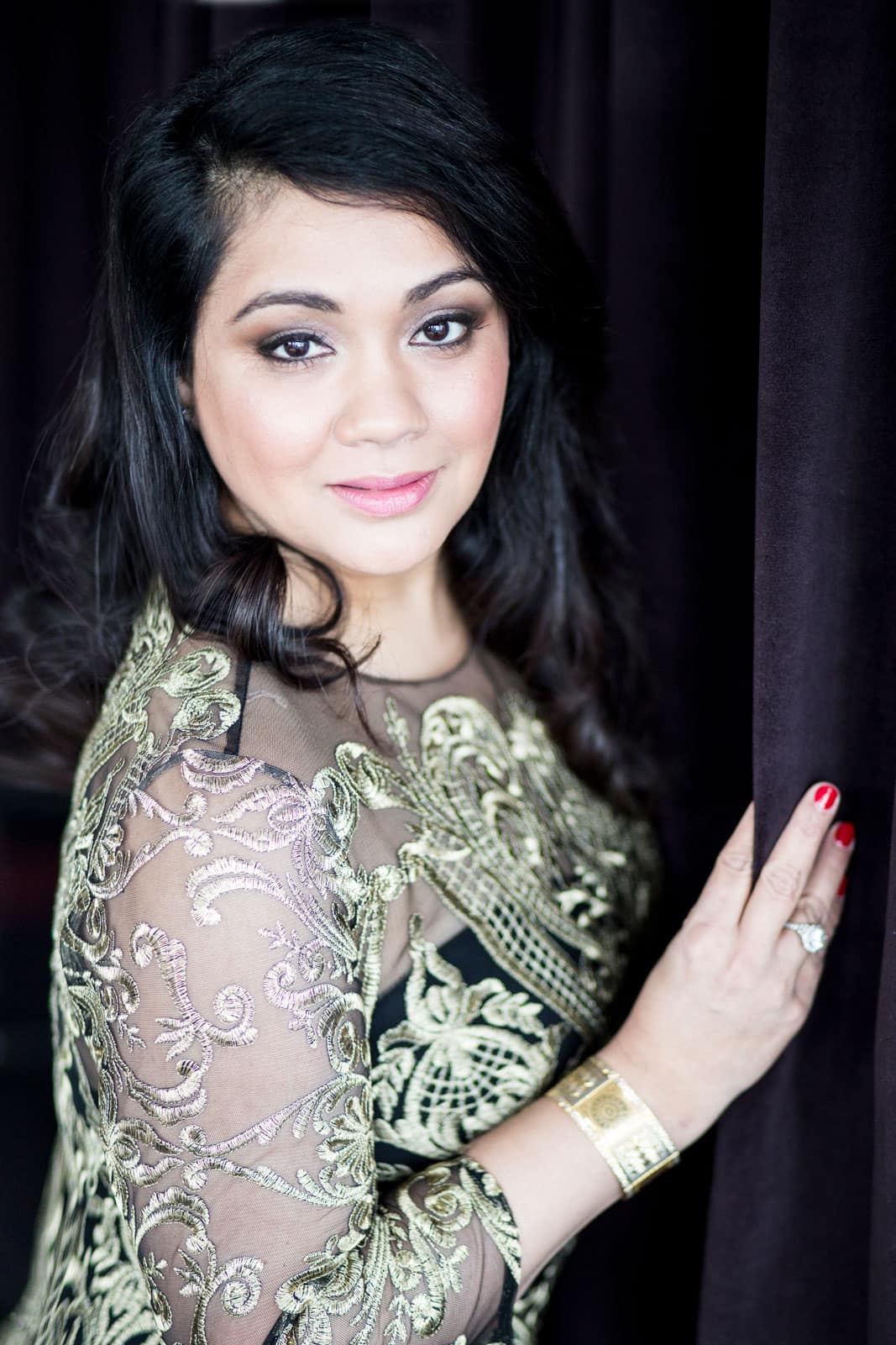 Personal Life: When she is not planning an event, Sonal enjoys spending time with her family and friends in New York City. She loves shopping at Bergdorf Goodman, perusing Instagram for wedding inspiration, and indulging in afternoon high tea at The Plaza Hotel. Her guilty pleasures are watching romantic comedies, searching high and low for fabulous sneakers (because let's be real, no real planner wears heels working these events), and adding to her ever-growing collection of Dolce & Gabbana dresses. Her favorite drink is champagne, the perfect celebratory drink to commemorate all that is good and bubbly in life.
Professional Life: In the realm of global influence, Sonal J. Shah™ has emerged as an unmatched force in the world of wedding planning, captivating audiences worldwide. With an illustrious two-decade career that blossomed in the bustling city that never sleeps, Sonal's trajectory in the industry is a testament to her unwavering dedication and unparalleled expertise. Her portfolio boasts an impressive repertoire of meticulously crafted weddings, with countless accolades and testimonials from her esteemed international clientele.
Renowned as a visionary and trendsetter, Sonal's impactful presence extends far beyond her expertise in event planning. As a captivating international speaker, she has graced prestigious stages, captivating audiences with her profound insights and groundbreaking ideas. Sonal's charismatic personality, coupled with an unwavering commitment to excellence, has solidified her status as one of the foremost leaders in the realm of wedding planning.
Embracing a relentless pursuit of perfection, Sonal, together with her exceptional team, continuously redefine the boundaries of luxury and sophistication in wedding experiences. Their innovative approach and unwavering attention to detail have redefined industry standards, positioning Sonal as a trailblazer and influencer of global prominence.
Sonal's impact reaches far beyond individual weddings. Through the establishment of robust vendor relationships and a profound commitment to excellence, her mark on the wedding industry is an indelible one, with her influence expanding across continents. Moreover, her highly anticipated debut book, The Complete Guide to Planning the Perfect South Asian Wedding, serves as a definitive testament to her expertise and has solidified her position as a globally recognized authority in wedding planning.
Sonal's unwavering dedication and love for her clients have left an enduring impact on each couple and family she has worked with. Whether it's curating an intimate affair or orchestrating a grand celebration, her meticulous attention to detail, unparalleled creativity, and no-nonsense attitude ensure that every wedding she touches becomes an extraordinary and unforgettable experience.
With a unique ability to seamlessly blend culture, tradition, and personalized touches, Sonal's influence radiates across borders, leaving an indelible impact on the global wedding planning landscape. As an influential force and visionary leader, Sonal J. Shah™ embodies the epitome of global influence in the art of wedding planning.
From Sonal
"Whether it is a lavish wedding for many or an intimate gathering, our consultants can plan your distinctive events with your taste and style in mind."
We are pleased to announce the release of our first book, The Complete Guide to Planning the Perfect South Asian Wedding.
ORDER ONLINE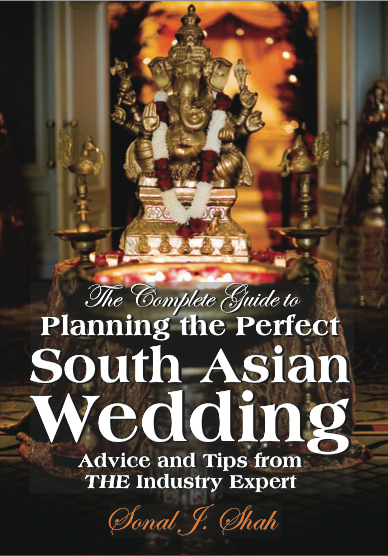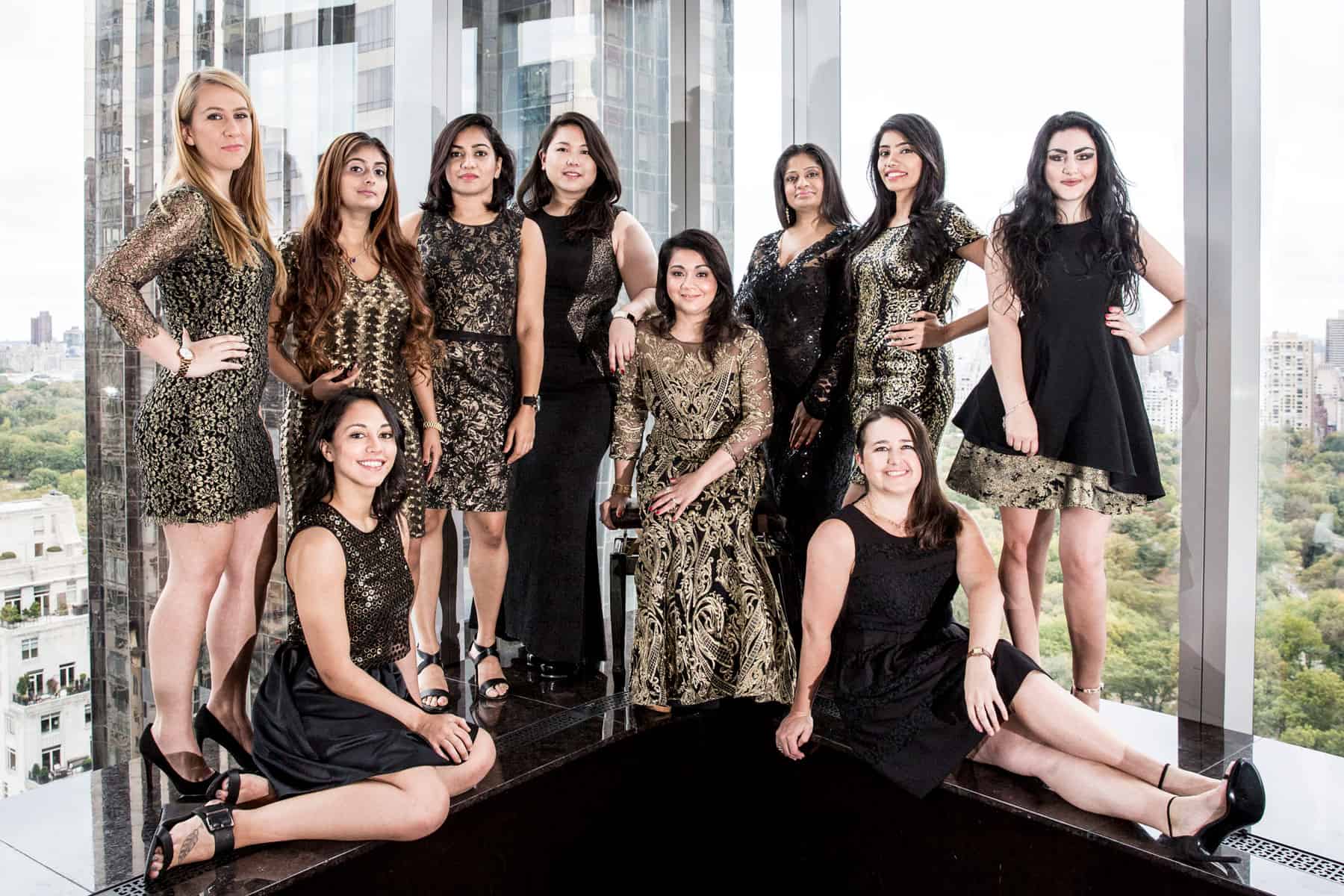 Your wedding day is one of the most important and extraordinary days of your life; you want this day to be festive, memorable, and enjoyable for all.
Planning an elegant wedding can be overwhelming. Sonal and her team have over 20 years of experience to help you navigate the stressful logistics of producing an event. We are dedicated to arranging all the details to execute a one-of-a-kind celebration. From lighting to napkin treatments, from custom dance floors to the scent of the room, every detail is carefully curated to make your event truly unique.
We are team players and will jump through hoops for our clients. We strive for the impossible and deliver perfection. There are no redos when it comes to these events, so we don't accept anything less than flawless execution. We are the fairy godmothers that make dreams come true, whether the location is a ballroom, museum, backyard, or private island.
Leave the details to us so you can enjoy a memorable experience with your guests that is lavish, luxurious, and effortless.