To celebrate 15 years of making wedding dreams a reality, Sonal J. Shah and her team planned an event to remember. It all began with our custom video embedded invitations created by Engaging Invites. The moment we received them, it immediately set the tone for how grand this extravaganza was going to be.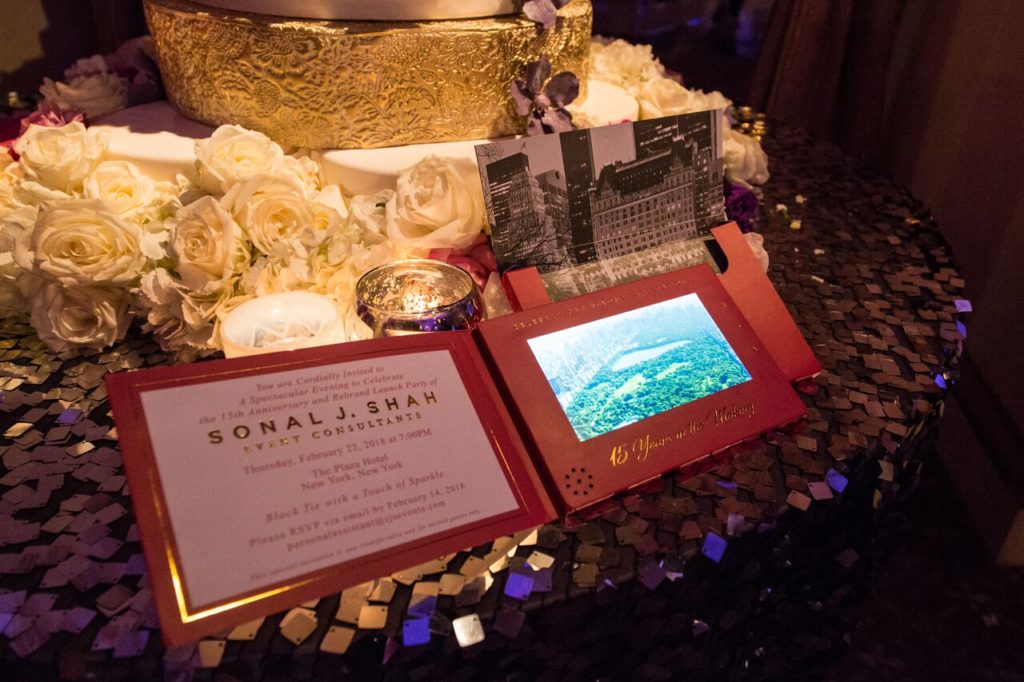 Performers were at every corner of The Plaza Hotel in New York City from beginning to end. The moment the elevator doors opened into the foyer of the Ballroom, guests were greeted by a glass of champagne and an electronic musical ensemble led by Sarah Charness playing in front of an ornate silver floral tree dripping with orchids and crystals.
Upon entering the ballroom, guests had the opportunity to receive a Lipstick Reading, take photos from a life sized Mirrored Selfie Booth, enjoy performances from an aerialist, flash mob and stage dancers from Shien Artists or indulge in insatiable ethnic dishes from Chef Gaurav Anand of Awadh all night long. East coast oysters were shucked by Oysters XO ladies, served with all the right accompaniments and a bonus – a shot of tequila! Let us not forget Award Winning Mixologist, Hemant Pathak, who provided the most edible libations you could dream of in shot glasses provided by Alan Party Rentals and molecular cocktail spheres from the innovative geniuses at The Grand Bevy. Flair Bartenders, provided by Best Bar Service, also had guests entertained as they flipped bottles and whipped up delicious cocktails throughout the night. Premium lager, 1947 Beer, was also available for all guests as the exclusive beer of the evening.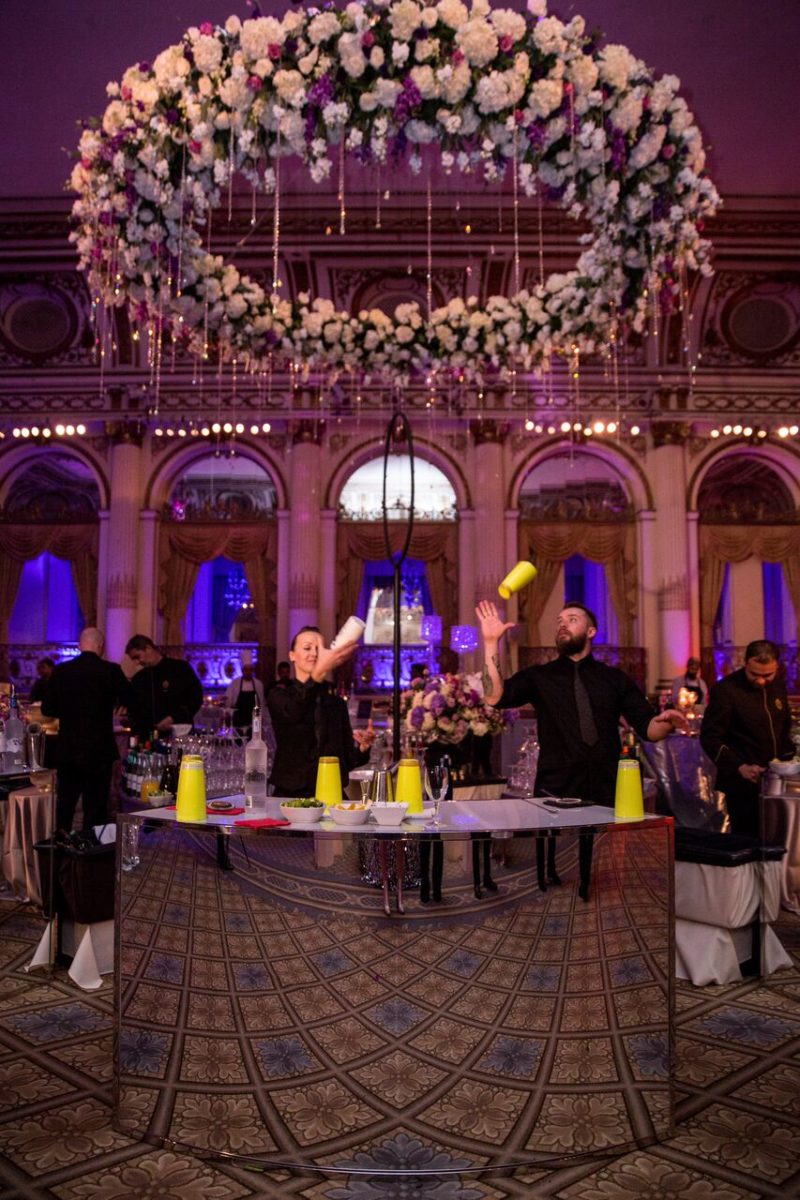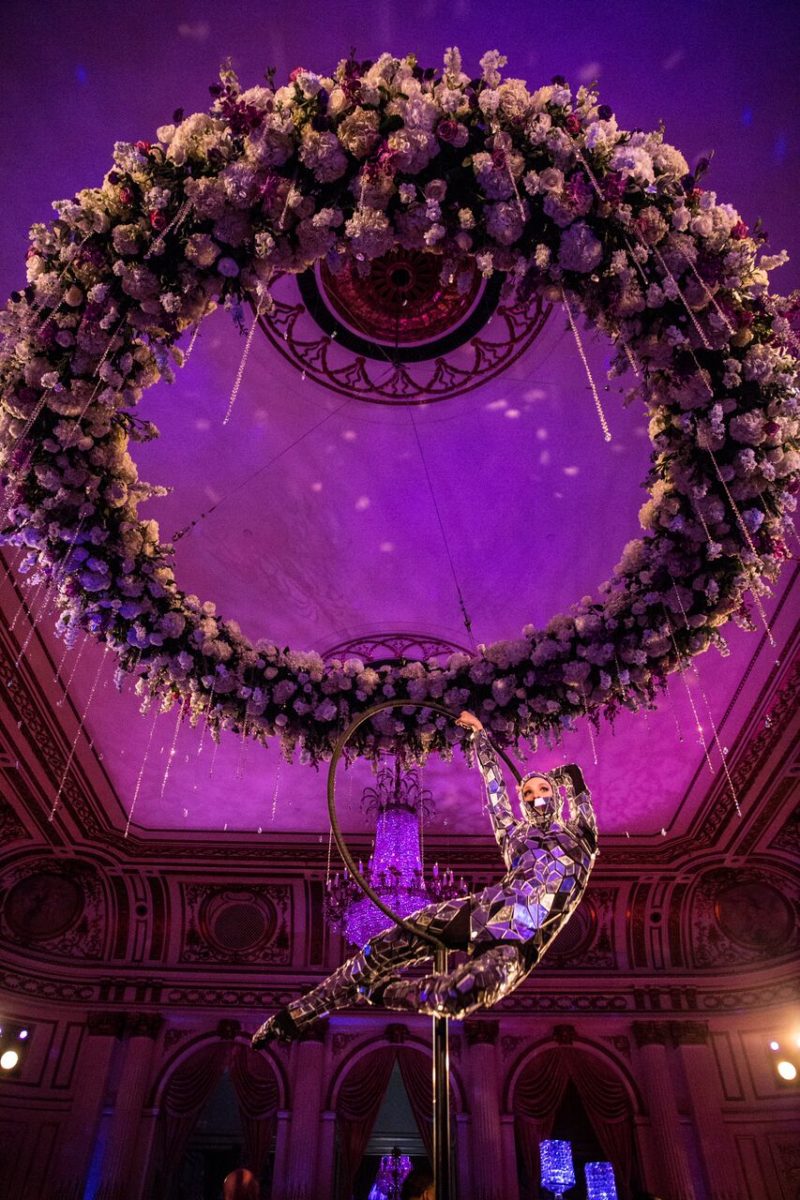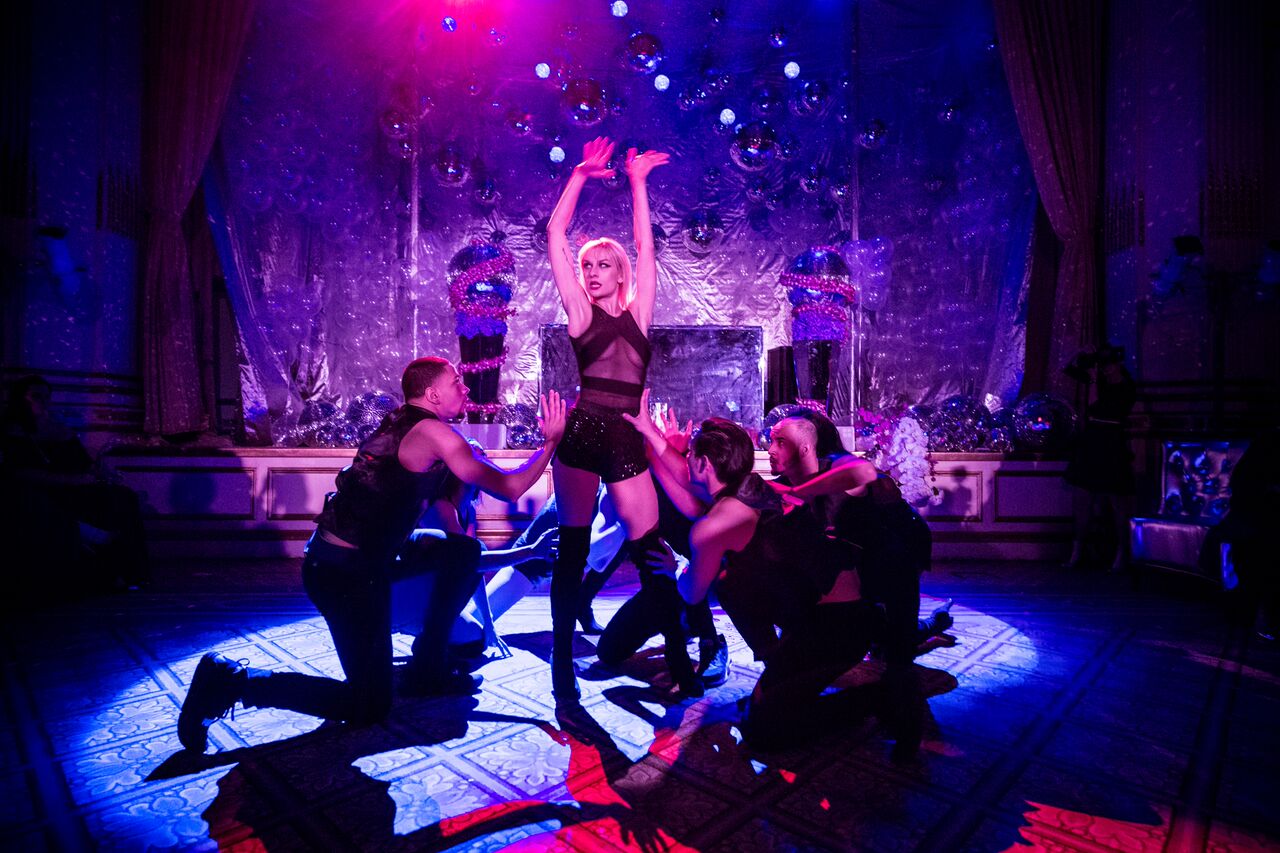 For guests with a sweet tooth, delectable desserts were available from City Sweets & Confections, Bittersweet NYC, The Paanwaala, and last but certainly not least 321chillz. The dance floor was packed all night as three of New York City's greatest South Asian DJ's spun all of the hits from yesterday and today. DJ Shilpa, DJ Raj, and DJ Suhel certainly knew how to get the party started and keep it rocking the entire duration of the event.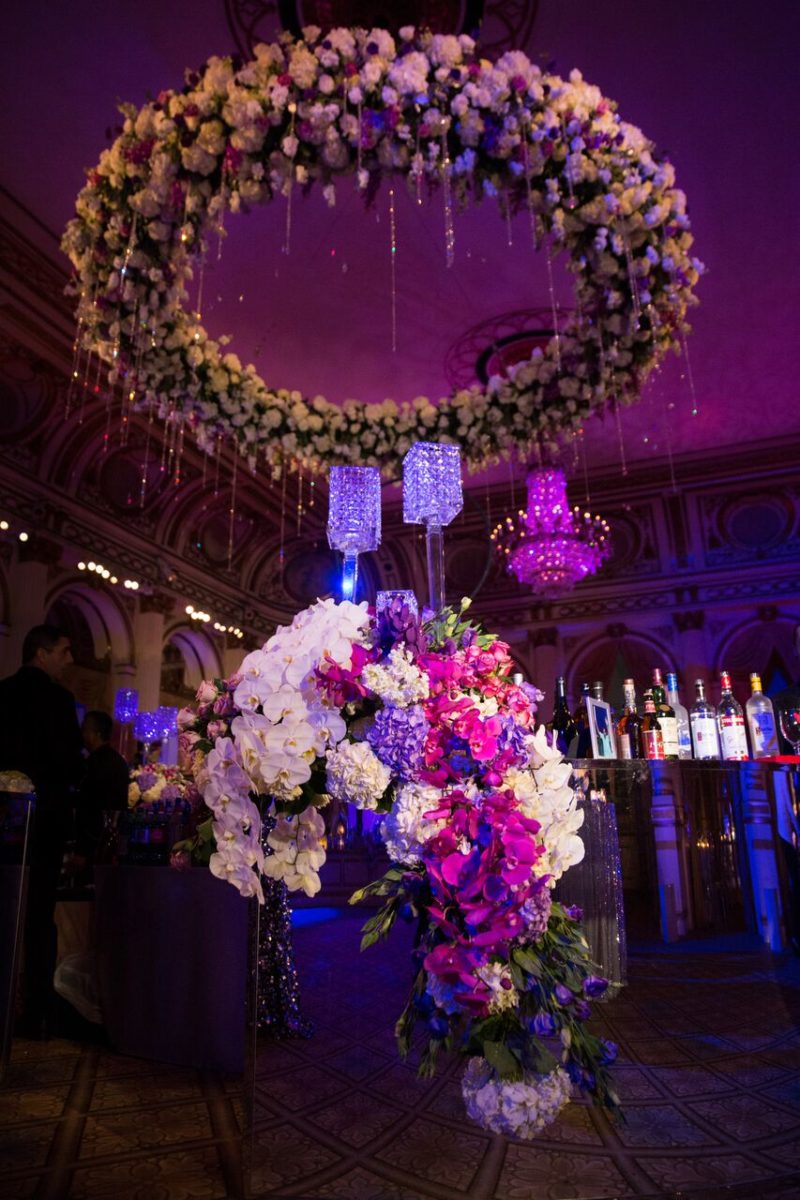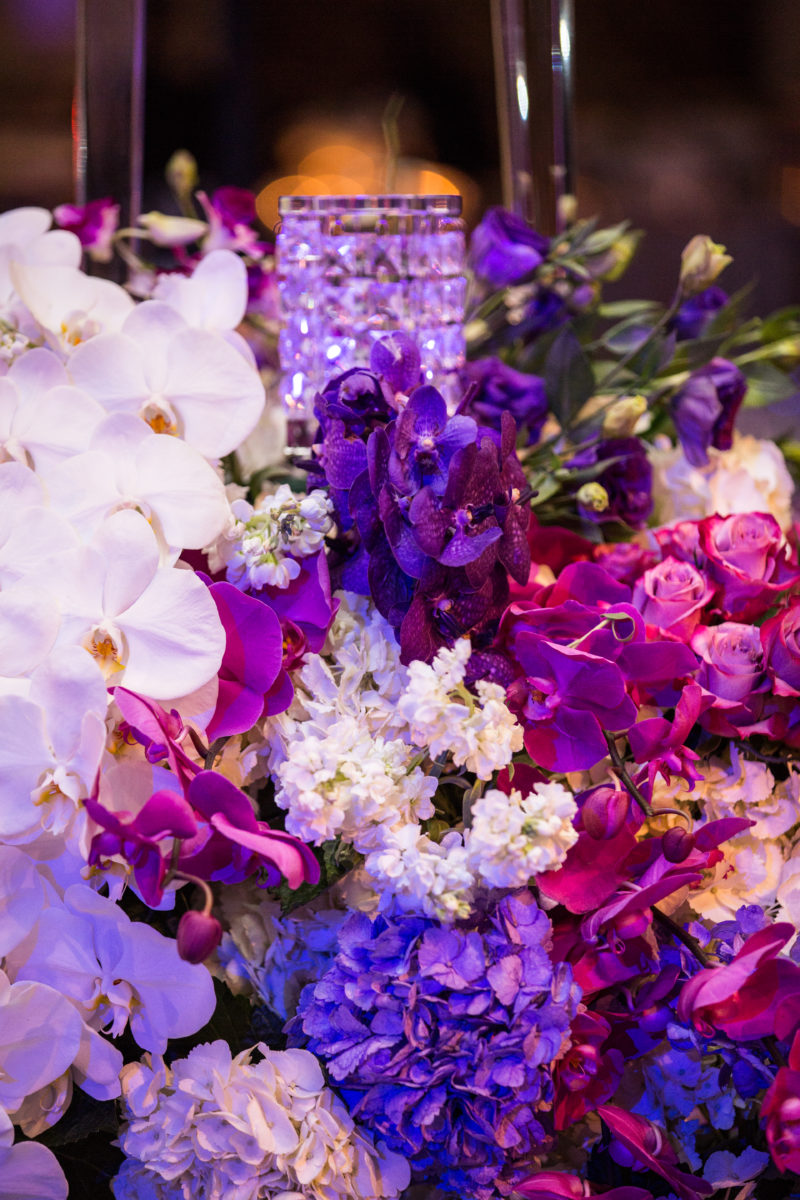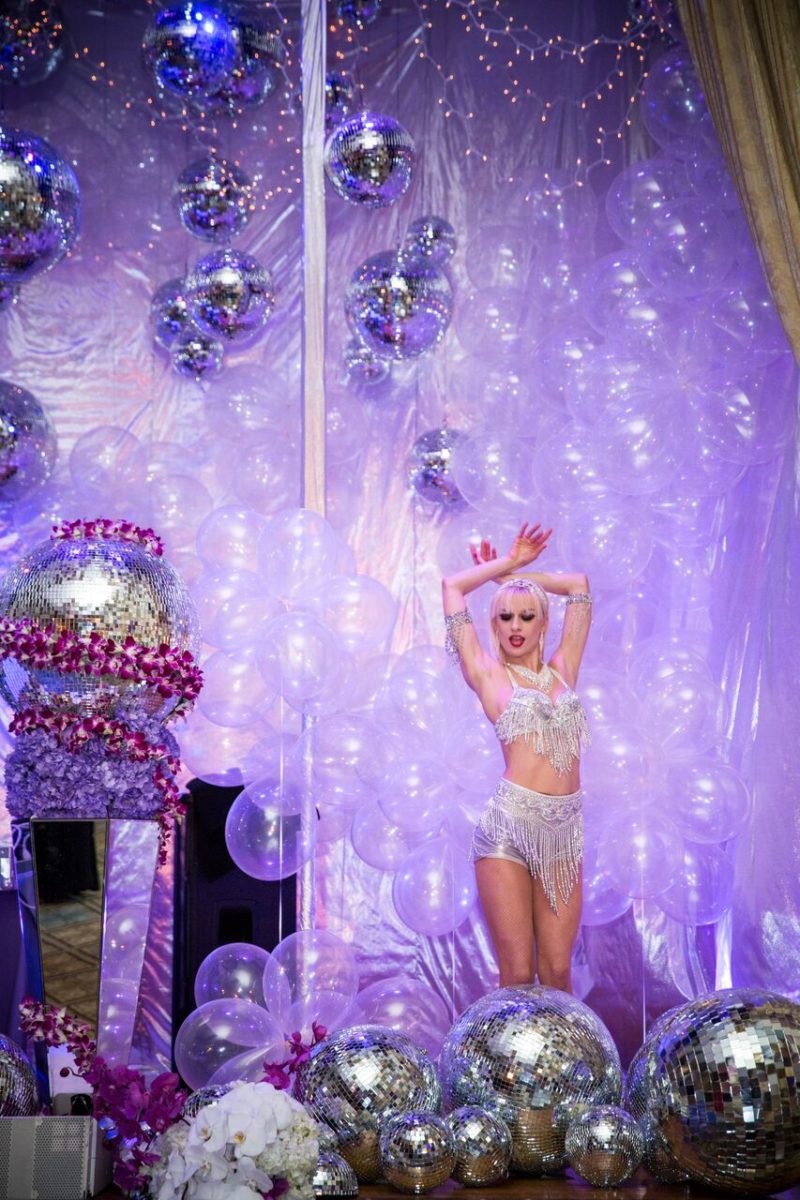 To complete the majestic look of the event, expert lighting was provided by Bentley Meeker, phenomenal floral was provided by Atlas Floral designer Jeannie Fortunato and luxe furniture was provided by Highstyle Rentals.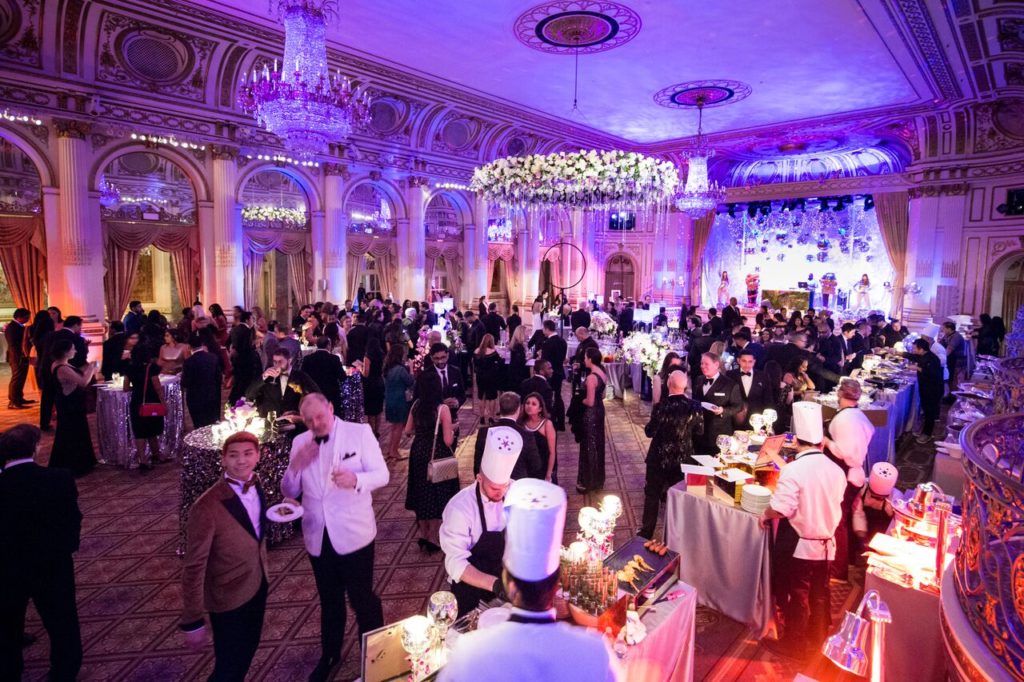 Thank you to South Asian Bride Magazine and Brown Girl Magazine for covering the event. Thank you to Fancy That for all the beautiful printed materials. Thank you to Versace for Sonal J. Shah's stunning custom dress, Cinderella Bridez for the amazing hair and makeup team, and Zameer Kassam for all the diamonds a girl could ask for. And a special thank you to Salwa Photography and Clane Gessel International Wedding Studio for all the incredible photos to capture this amazing moment to last forever.